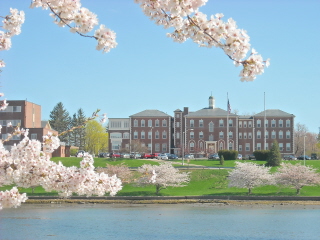 Portsmouth Cherry Trees in Bloom
The cherry trees at Portsmouth City Hall have a direct connection with the Treaty. As the City of Portsmouth began exploring its history and expanding its knowledge of the Portsmouth Peace Treaty, it forged a Sister City relationship with Nichinan, Japan – the home and burial site of Baron Jutaro Komura, the chief Japanese plenipotentiary in Portsmouth at the peace conference. In 1985 and in 1993-94, Nichinan funded the purchase of the cherry trees which were planted -- and still flourish -- around the tidal basin of South Mill Pond, next to City Hall.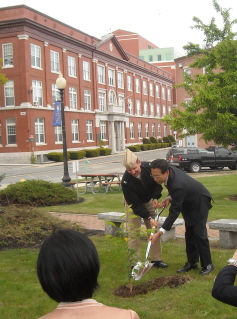 On May 11, 2012, the Japan-America Society of New Hampshire assisted the Consul General of Japan in Boston with tree planting ceremonies at the Portsmouth Naval Shipyard, at Strawbery Banke Museum and at Wentworth By the Sea. Details of those tree-planting ceremonies, here.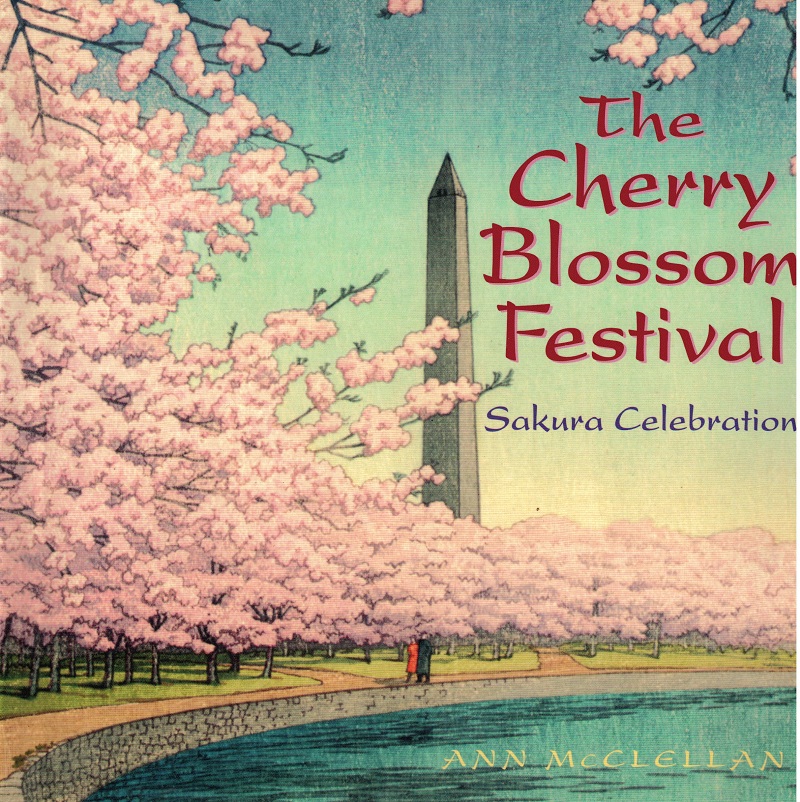 On May 11, 2013, JASNH hosted a Cherry Tree Tea with Ann McClellan, author of The Cherry Blossom Festival: Sakura Celebration, at Wentworth By the Sea Hotel. In welcoming her, JASNH President Charles Doleac reminded the audience that Ann made the connection between Portsmouth and Washington and the cherry trees that led to the additional research and the cherry tree living memorial plan.
May 11th is the birthday of Henry Willard Denison, son of Lancaster, New Hampshire and legal advisor to the Japanese Foreign Ministry from 1870-1914, who accompanied the Japanese delegation back to New Hampshire in 1905.
2014 Commemorations: On May 8, 2014, JASNH and 3SArtSpace present Portsmouth Pecha Kucha #19, "Suddenly, Bloom!" a celebration of the cherry trees -- through adversity, change, growth and beauty can arise. Then on May 14, members of the Portsmouth Middle School Student Council planted more of the DC sherry tree descendants at South Mill Pond.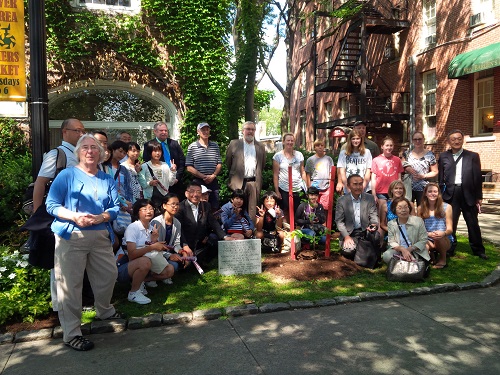 2015 Commemorations: The Portsmouth trees generally bloom in May and Wentworth By the Sea Hotel, where the Russian and Japanese diplomats stayed (at no charge) in 1905, offers a Cherry Tree Package. Available April 1 through May 30. One of the 'new' trees is planted on the hotel lawn for guests to enjoy in honor of the Treaty history.